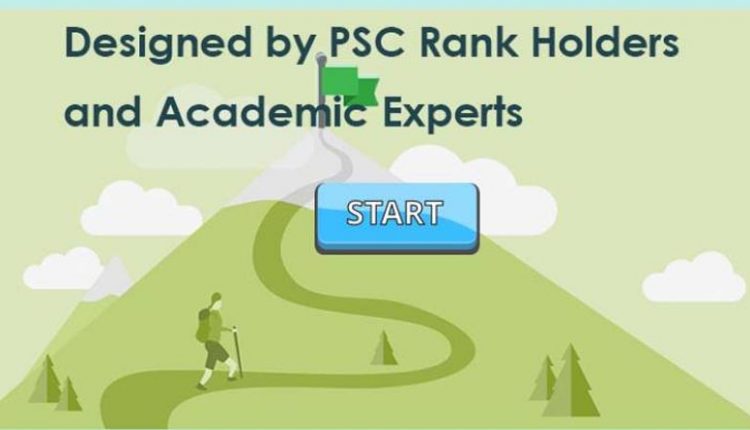 Clear Kerala PSC Degree Level Exam in the first attempt
The Kerala PSC exam is a golden opportunity for keralite candidates to serve the states' bureaucracy. Along with that, they get a good salary package and job security. Moreover, Kerala PSC Degree Level posts give candidates a good reputation in the society. But, many candidates are worried about whether they would be able to clear the examination in the first attempt. Nothing is impossible in this world if done with dedication and tremendous effort. So, candidates who think that clearing the Kerala PSC Degree level exam in the first attempt is a challenging task, must read this post carefully. Below we mentioned effective tips that help candidates clearing the exam in the first attempt.
Tips to Crack Kerala PSC Degree Level Exam in First Attempt
Getting well-versed with the syllabus
Undoubtedly, like every exam in the Kerala PSC degree level exam too, candidates are required to complete the syllabus. Its syllabus comprises different modules like English, Reasoning / numerical ability and Current affairs. These modules are common in several competitive exams. Therefore, it will help candidates prepare simultaneously for different competitive exams. Stick to basics and have command over concepts that ensures 100% score in the exam. To prepare modules effectively, candidates can avail of different learning resources that facilitate the learning. Also, they have the option to utilize interactive means of learning that promises good scores.
Having the strong knowledge basis
Adding to the above pointer, we suggest developing the strong knowledge base of different modules. Practice previous year questions or queries from different sources. Also, practice questions of different complexities. There are PDF solutions, mock test series, free question sets and video tutorials available for Kerala PSC exams. Thus, availing of these solutions ensure top-notch grades and prepare learners in the best way possible. Attempting questions multiple times strengthen the basic knowledge of Kerala PSC modules.
Avoid negative marking
Candidates if they follow the above-mentioned two tips carefully, then they can easily avoid negative marks. Each negative marking minimizes the chances of clearing the exam. Although, candidates are pretty sure about their preparation and dream of the high Kerala PSC Degree Level Exam Salary. But, there should be no room for overconfidence in your brain while preparing for the exam. Also, attempt questions carefully during the examination. Spare out time to think whether your derived answer is right or wrong. Sometimes, candidates are confident about their answer but later they understand it went wrong. Therefore, avoid such situations and don't let negative marks block your way from clearing the exam.
Practice is essential
The more you practice, the more you hone learning skills. Therefore, do not leave practice till the last time before the exam. Practice questions instead of mugging up answers and looking for shortcuts. Sufficient practice and regular revision will help students to recall vital concepts in the crucial day before examination. Follow the official website of Kerala PSC and receive the crucial information about the preparation for the Kerala PSC level exam. Practice all syllabus modules like English, Cyber laws, quantitative aptitude and others multiple times. Attempt mock test series, practice questions or opt for quiz based learning that tests your learning ability.
The Bottom line
The Kerala PSC level examination is very important for candidates who aim at Kerala's bureaucratic jobs. However, many of them face challenges while preparing for exams and are worried whether they would be able to clear the examination in the first attempt or not. Hence, follow this guide seriously and get top-notch scores to get the dream job. Only you require self-study strategies and patience to get good scores.